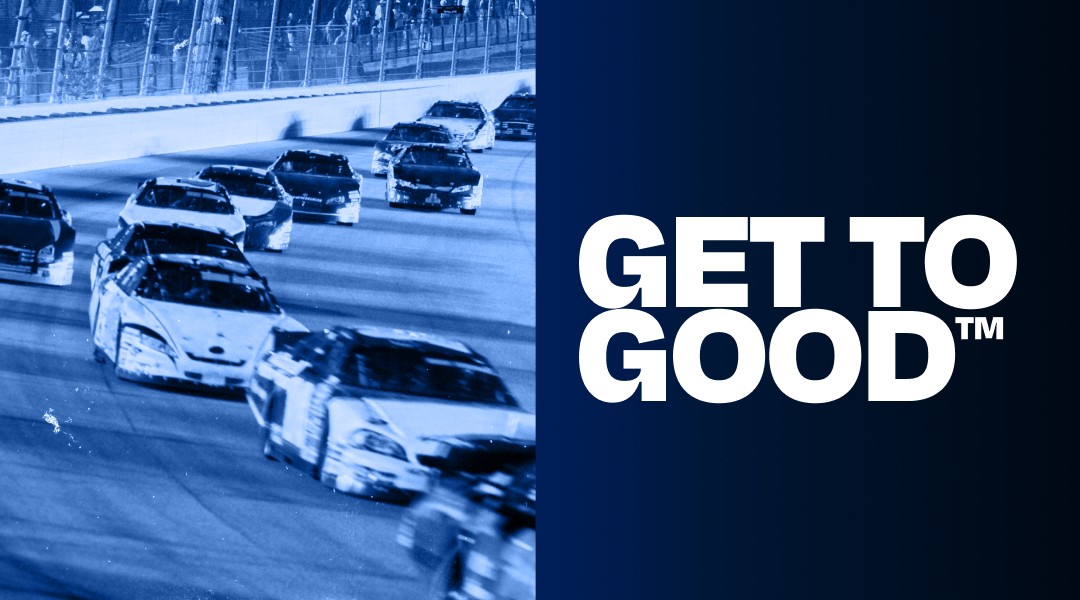 In the early days of racing, a friendly fan base at a local Winston-Salem track sparked Goody's® to support races every Saturday night. And in 1977, Goody's® got into racing big-time as one of the first non-automotive sponsors of NASCAR and signed Richard Petty as our spokesperson. And we haven't slowed since.
Richard Petty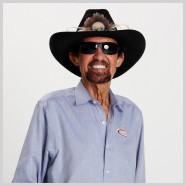 Richard Petty, known as "The King", is a legend and crowd favorite. Richard's been the Goody's® spokesman since 1977 – the same year Goody's became one of the first non-automotive sponsors of NASCAR. Of course, Richard had our fast-acting Goody's® in his pocket long before that. We couldn't be prouder of our 40 year relationship with Richard Petty.
Richard Petty: "The King" of Stock Car Racing
Richard Petty, nicknamed "The King", is an American former stock car racing driver who raced from 1958 to 1992 in the former NASCAR Grand National and Winston Cup Series (now called the NASCAR Cup Series), most notably driving the No. 43 Plymouth/Pontiac for Petty Enterprises. Known for his signature style and never without his cowboy hat and sunglasses, he was the first driver to win the Cup Series championship seven times (a record now tied with Dale Earnhardt and Jimmie Johnson), while also winning a record 200 races during his career.  This included winning the Daytona 500 a record seven times and winning a record 27 races (10 of them consecutively) in one season (1967). Statistically, he is the most accomplished driver in the history of the sport, and is one of the most respected figures in motorsports as a whole.
During his 35-year career, Petty collected a record number of poles (123) and over 700 top 10 finishes in a record 1,184 starts, including 513 consecutive starts from 1971 to 1989. Petty was the first driver to win in his 500th race start, being joined by Matt Kenseth in 2013.
Petty is a second-generation driver. His father, Lee Petty, won the first Daytona 500 in 1959 and was also a three-time NASCAR champion.
Today, Petty remains very active in the sport as both the NASCAR team owner of Petty GMS Motorsports, and owner of Petty's Garage, a high performance speed shop in Level Cross, North Carolina.

Off the track, Petty's legacy continues to shine bright. There is no other driver in NASCAR's history to have made more of an impact on the sport than the Level Cross, N.C.-native. He has been elected to the National Motorsports Press Association Hall of Fame, International Motorsports Hall of Fame, North Carolina Auto Racing Hall of Fame, the North Carolina Athletic Hall of Fame, and was an inaugural inductee into the NASCAR Hall of Fame. He also serves as Chairman of the North Carolina Motorsports Association.

It's hard to miss Petty in his signature cowboy hat and sunglasses signing autographs for fans or just lending a helping hand. In fact, Petty is also a leader in philanthropical efforts. Petty was instrumental in the development of Victory Junction after donating 84 acres of his own land, on which the camp sits today. Founded in 2004, Petty is still extremely active at the camp, which gives chronically ill children the chance to experience life-changing camping experiences in a safe and medically-sound environment. He also is the co-founder of the Petty Family Foundation.