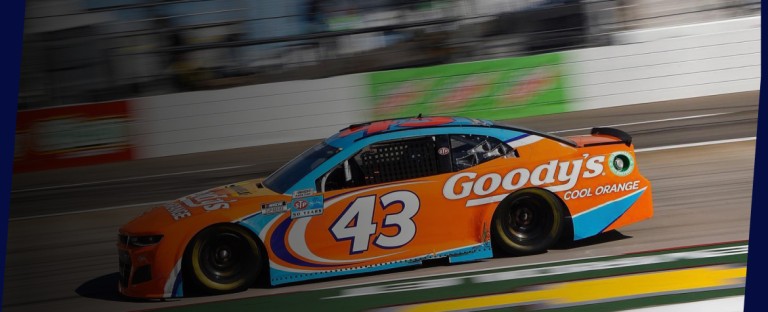 Welcome to Goody's® Racing
In the early days of racing, a friendly fan base at a local Winston-Salem track sparked Goody's® to support races every Saturday night. And in 1977, Goody's® got into racing big-time as one of the first non-automotive sponsors of NASCAR and signed Richard Petty as our spokesperson. And we haven't slowed since.
Richard Petty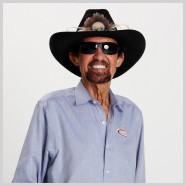 Richard Petty, known as "The King", is a legend and crowd favorite. Richard's been the Goody's® spokesman since 1977 – the same year Goody's became one of the first non-automotive sponsors of NASCAR. Of course, Richard had our fast-acting Goody's® in his pocket long before that. We couldn't be prouder of our 40 year relationship with Richard Petty.
Check out Petty GMS on

Richard Petty: "The King" of Stock Car Racing
Richard Petty, nicknamed "The King", is an American former stock car racing driver who raced from 1958 to 1992 in the former NASCAR Grand National and Winston Cup Series (now called the NASCAR Cup Series), most notably driving the No. 43 Plymouth/Pontiac for Petty Enterprises. Known for his signature style and never without his cowboy hat and sunglasses, he was the first driver to win the Cup Series championship seven times (a record now tied with Dale Earnhardt and Jimmie Johnson), while also winning a record 200 races during his career.  This included winning the Daytona 500 a record seven times and winning a record 27 races (10 of them consecutively) in one season (1967). Statistically, he is the most accomplished driver in the history of the sport, and is one of the most respected figures in motorsports as a whole.
During his 35-year career, Petty collected a record number of poles (123) and over 700 top 10 finishes in a record 1,184 starts, including 513 consecutive starts from 1971 to 1989. Petty was the first driver to win in his 500th race start, being joined by Matt Kenseth in 2013.
Petty is a second-generation driver. His father, Lee Petty, won the first Daytona 500 in 1959 and was also a three-time NASCAR champion.
Today, Petty remains very active in the sport as both the NASCAR team owner of Petty GMS Motorsports, and owner of Petty's Garage, a high performance speed shop in Level Cross, North Carolina.

Off the track, Petty's legacy continues to shine bright. There is no other driver in NASCAR's history to have made more of an impact on the sport than the Level Cross, N.C.-native. He has been elected to the National Motorsports Press Association Hall of Fame, International Motorsports Hall of Fame, North Carolina Auto Racing Hall of Fame, the North Carolina Athletic Hall of Fame, and was an inaugural inductee into the NASCAR Hall of Fame. He also serves as Chairman of the North Carolina Motorsports Association.

It's hard to miss Petty in his signature cowboy hat and sunglasses signing autographs for fans or just lending a helping hand. In fact, Petty is also a leader in philanthropical efforts. Petty was instrumental in the development of Victory Junction after donating 84 acres of his own land, on which the camp sits today. Founded in 2004, Petty is still extremely active at the camp, which gives chronically ill children the chance to experience life-changing camping experiences in a safe and medically-sound environment. He also is the co-founder of the Petty Family Foundation.
Thad Moffitt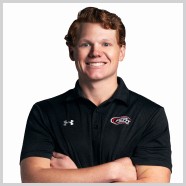 Thad Moffitt is carrying the "43" legacy forward as this fourth-generation driver continues to make waves. We're proud to have Thad on board as the new spokesperson for Goody's®, and to support him as he takes on multiple racing series with skill and determination. Welcome to the Goody's® team!
Thad Moffitt: Building a Petty Legacy
Birthday: September 12, 2000

Hometown: Trinity, N.C.

Driver, No. 43 Chevrolet, Reaume Brothers Racing
He was born bleeding Petty Blue. Growing up in racing royalty, Thaddeus (Thad) Moffitt was born to race.  As soon as his feet could reach a pedal, be assured that Thad was going fast.  The grandson of "The King" Richard Petty, Thad Moffitt is poised to carry on the Petty legacy.
"I may not have the last name 'Petty,' but I'm as Petty as they come," says the wise Moffitt. 
Born to Brian and Rebecca Petty-Moffitt (the youngest daughter of Richard), Thad has always been attracted to vehicles with a motor and go fast- on land or water.  It was never uncommon to see Moffitt pushing the limits on a jet ski, dirt bike, snowmobile or even the family lawnmower.  As he grew older, Thad, like most pre-teen boys, began to play organized sports.  It was football where the young Moffitt shined for his local Pop Warner and then for his school.  But, once Thad started racing a quarter-midget and then a go-kart, he knew that's what he wanted to focus on.
"I still love football, baseball, basketball and all sports, but nothing is as much fun as racing," says a smiling Moffitt.  "I just started racing at the local tracks and I loved it. It was natural and now it's my profession."
Never being pushed into the sport, Thad became serious about racing when competing in karts.  He raced in different divisions at Ace Speedway, Liberty Raceway Park, Stateline Speedway and Colridge Raceway, all with that familiar Petty Blue paint scheme.  Thad began winning races and running up front. Knowing that many of today's successful drivers are groomed in late models, Thad moved to Limited Late Model in 2016.  He quickly made himself a champion in the Southeast Limited Late Model Series.  Moffitt quickly advanced to Late Model competition and scored top finishes across the southeast and its historic tracks.
"It was a quick progression to Late Models, but we had success," commented Moffitt.  "We didn't want to stay in one series too long, so it was time to move to the ARCA Menards Series."
And that's what Moffitt did in 2017, making three starts on the short tracks.  He finished 11th in his third career ARCA Menards Series start and in only his sixth start scored a Top-10 finish.  To start the 2019 season, Moffitt made his Daytona International Speedway debut in style.  He started his first superspeedway race on the front row.  He raced in the Top-Five before a tire issue ended his race. In seven ARCA starts in 2019, Moffitt earned four top-10 finishes with a best finish of ninth.
For 2020, Moffitt shifted his focus to a different team, running a total of thirteen races at various types of tracks. His season would show strong signs of improvement over the previous one, in which Thad would be able to earn three top-fives and eight top-10 finishes, with a best finish of fourth.
Thad Moffitt's 2021 campaign was by far the best in his young racing career. Competing in sixteen ARCA events, the fourth-generation driver would prove his worth by amassing five top-fives and twelve top-10 finishes, with an average finish of 8.8. Moffitt would go on to finish fourth in the championship points standings despite not running the entire season, making the feat that much more impressive.
2022 is shaping up to be the biggest year of Moffitt's career, as the 21-year-old makes the step up the ladder to the NASCAR Camping World Truck Series for a multi-race schedule with Reaume Brothers Racing team with technical support from two-time series champions GMS Racing. In addition to his truck racing schedule, Moffitt will also compete in numerous ARCA Menards Series and Trans Am Series races as well.
Moffitt is always mindful of his family history.  He carries the number "43" on to carry on the family legacy.  He also has worked hard to secure his own sponsorship from companies such as Performance Plus Motor Oil, Transportation Impact, Fence Armor, and others.  He has the genes and the passion and now it's time to make his own history.
ARCA MENARDS SERIES CAREER STATS
Career starts: 44

Top 5 finishes: 8

Top 10 finishes: 25

Best-career finish: 3rd (twice, 2021)

Laps led: 13

Best points finish: 4th (2021)
ARCA MENARDS SERIES EAST CAREER STATS
Career starts: 3

Top 10 finishes: 2

Best-career finish: 6th (Iowa, 2021)

Laps led: 3
ARCA MENARDS SERIES WEST CAREER STATS
Career starts: 1

Top 5 finishes: 1

Top 10 finishes: 1

Best-career finish: 3rd (Phoenix, 2021)

Laps led: 5
NASCAR CRAFTSMAN TRUCK SERIES STATS
Career starts: 4

Top 5 finishes: 0

Top 10 finishes: 0

Best-career finish:  18 (Daytona, 2022)

Laps led: 0